Order here, click the item of interest!
#4 Single-Phase Digital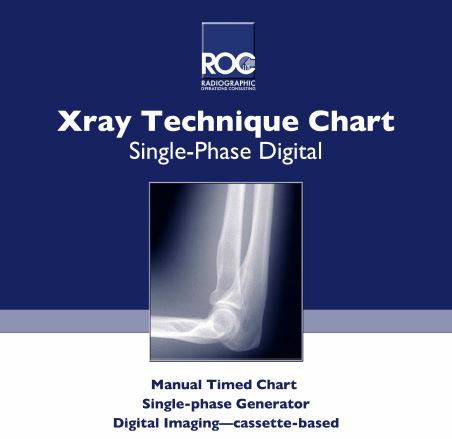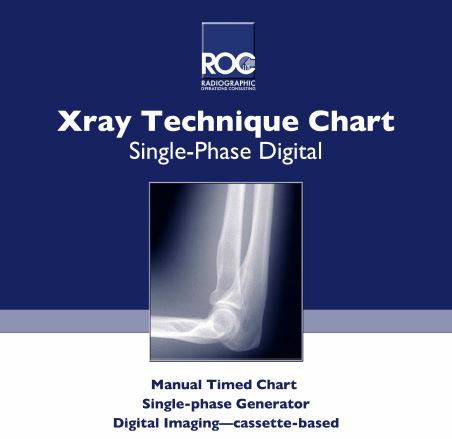 #4 Single-Phase Digital
Individual Chart #4 SPDig
This downloadable chart is targeted to single-phase equipment and a 250 digital imaging system. Typically these control panels require the operator to select kVp, mA and seconds. The kVp might be selected from major and minor knobs or push buttons. The time selections are often fractions or fractions and decimal equivalents.
Quality Images While Controlling the Dose
Radiographic Operations Consulting - 6532 South 58th, Lincoln, NE 68516
402-904-8672