Technique Management and Quality Control
Learn the secrets of technique charts that work.
for film/screen or digital imaging
An important ingredient in controlling the dose!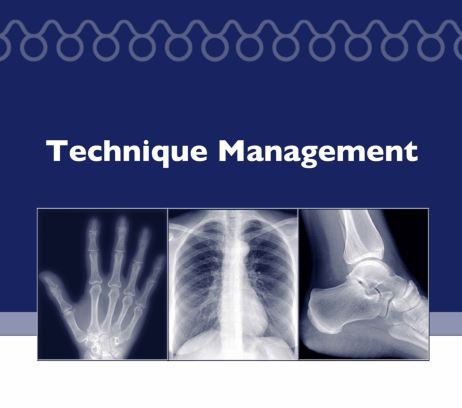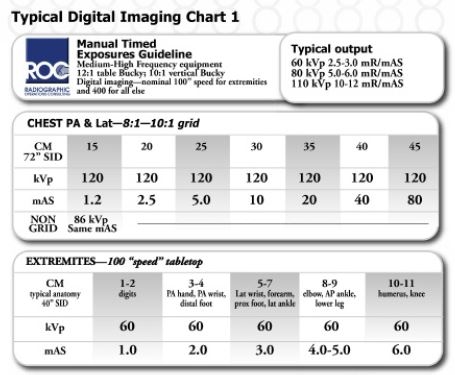 Typical film/screen situation chart
2 typical digital imaging charts
Dose reduction chart for digital imaging
Instructions for customizing
Reproducible pocket sized chart
mA X S = mAS table
"Using this technique system is like cheating...you get a good image and control the dose at the same time!" Megan, NE
 
Individual charts for specific situations:
High-frequency with film/screen
High-frequency with digital
Dose reduction with digital imaging
Single-phase with film/screen
Single-phase with digital
Radiographic Room Handbook and Charts
This handbook gives you basic tools to organize and operate a radiographic room. It will help you get organized, create a safe environment, set up protocols for each exam, and apply simple criteria for evaluating images. Are you writing a policy or procedures manual? This handbook will help.

In addition, it contains the same content (4 typical charts) as the Technique Management product.